Smith-Europe Puzzle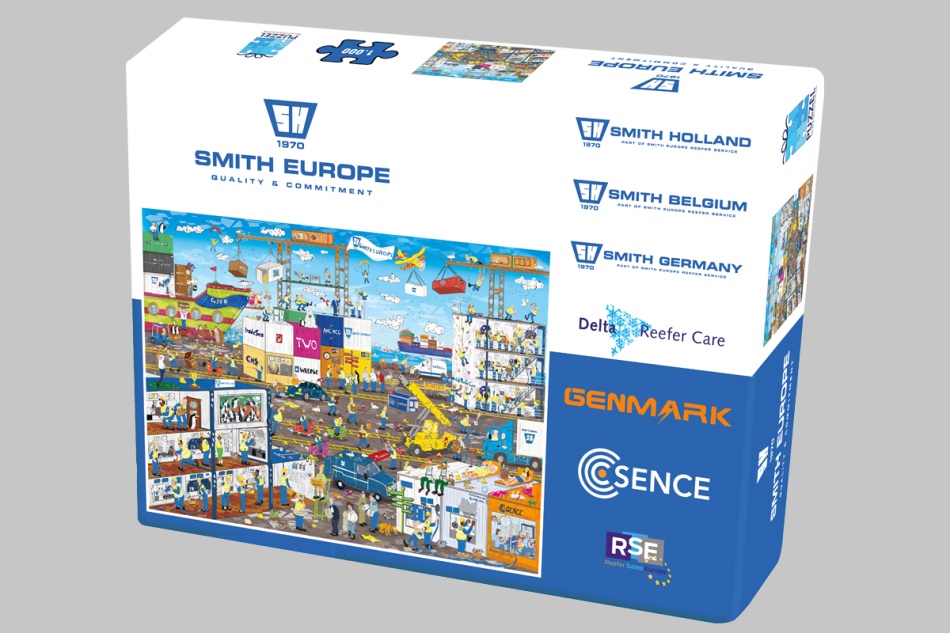 28 December 2021
Smith-Europe released her own jigsaw puzzle!
This year Smith-Europe collaborated with Puzzelrelatiegeschenk.nl and released our own jigsaw puzzle! The puzzle was established after a creative process and displays everything we as a company stand for. Our company activities, our staff and our rich history can clearly be seen on the puzzle. Not is only Smith-Europe captured, also our partners C Sense, Delta Reefer Care, Genmark, Reefer Sales Europe and our Dutch, Belgium and German branches can be admired on our brand new jigsaw puzzle!
We are proud to have worked on such an original and personal employee gift.